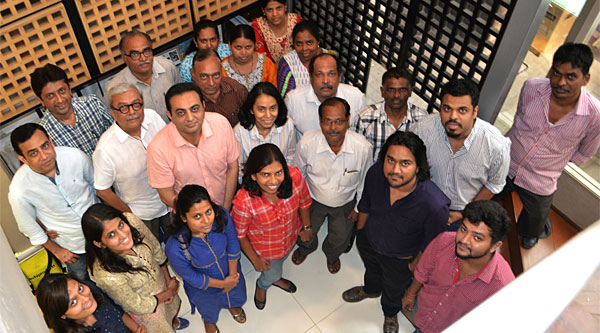 Directors Profile
Nitin Killawala
Nimit Killawala
About Us
Group Seven Architects has a national reputation for excellence in design. In 1978, A group of friends from the same School of Architecture, sharing a conviction and enthusiasm for design got together to participate in Architectural Design Competitions.
After having won a series of such competitions, the team was formalized as a partnership firm operating out of Duplex 04, the firm's own office premises in suburban Mumbai.
The Design Philosophy at G-7 is forged by its Director, Nitin Killawala.
Over the years, the commercial transformation within the city of Mumbai has not vitiated the firm's aesthetics or planning sensibilities. The team's self professed ideology aligns with Modernist, Contextual Design Solution, or as our director puts it - "Modern Architecture, sensibly done!"
In over three decades, the practice has engaged with a diverse range of clients including Government, Corporate, Institutions as well as private clients, completing a range of building types including - Resorts, Educational Campuses, Pharmaceutical Research Centers, Office Complexes, Housing as well as Entertainment Centers.
The firm offers comprehensive Architectural / Interior as well as Urban Design services in co - ordination with allied consultants such as Structural, Electrical, HVAC and Landscape; integral in completing the multifaceted challenges across diverse range of typologies.
In the recent past, the firm has been advocating unsolicited Architectural + Urban projects within the city of Mumbai, with the conviction to allow the benefits of design to percolate to the masses.